Challenger Bien Doan has claimed victory in the San Jose City Council District 7 race, unexpectedly defeating incumbent Councilmember Maya Esparza.
Doan finished the race with 53.7% of the vote, or 9,004 votes. Esparza trailed behind, finishing with 46.2% of the vote, or 7,748 votes. The challenger won by a margin of 1,256 votes, with 91% of ballots counted more than a week after election day.
Doan said his win is a continuation of his public service record spanning nearly three decades. Doan, 57, is active in San Jose's Vietnamese community and was the first Vietnamese American fire captain in the city.
"Our message is being heard, and the voters want change. They demanded change, and we offered the chance for change," Doan told San José Spotlight. "I will always listen to my constituents."
Esparza, who held the District 7 seat for four years, was the frontrunner in the June primary, claiming 47.5% of the vote to Doan's 28.7%. Her tenure focused on public safety, infrastructure improvements and garden projects at the Vietnamese Heritage Garden. She is a former Franklin-McKinley school board trustee and was also a nonprofit director at Destination: Home.
"I'd like to congratulate my opponent on winning the election, and wish him well in serving District 7 and our city," Esparza said in a statement.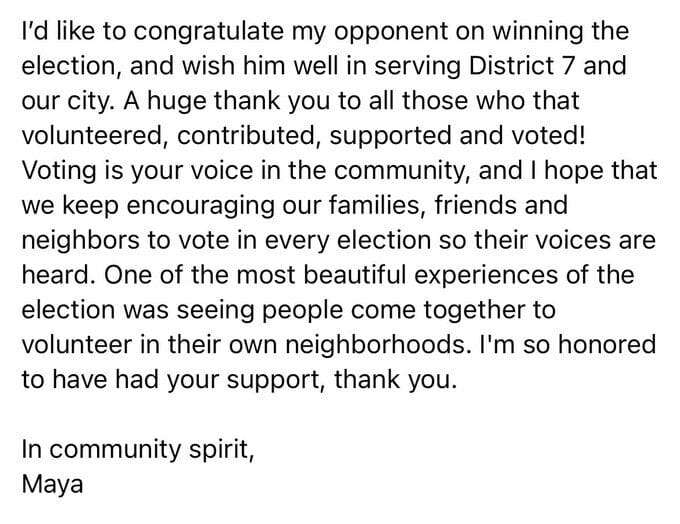 With District 7 as one of San Jose's most diverse districts, Doan's victory signals a potential win for the Vietnamese community's political representation. Esparza previously won the 2018 District 7 race against former Councilmember Tam Nguyen, raising Latino representation and voice in city government. District 7's voter base shifted last year as political boundaries were redrawn, resulting in a 47% Asian voter base and 37% Latino voter base.
Original by: Loan-Anh Pham for San Jose Spotlight.