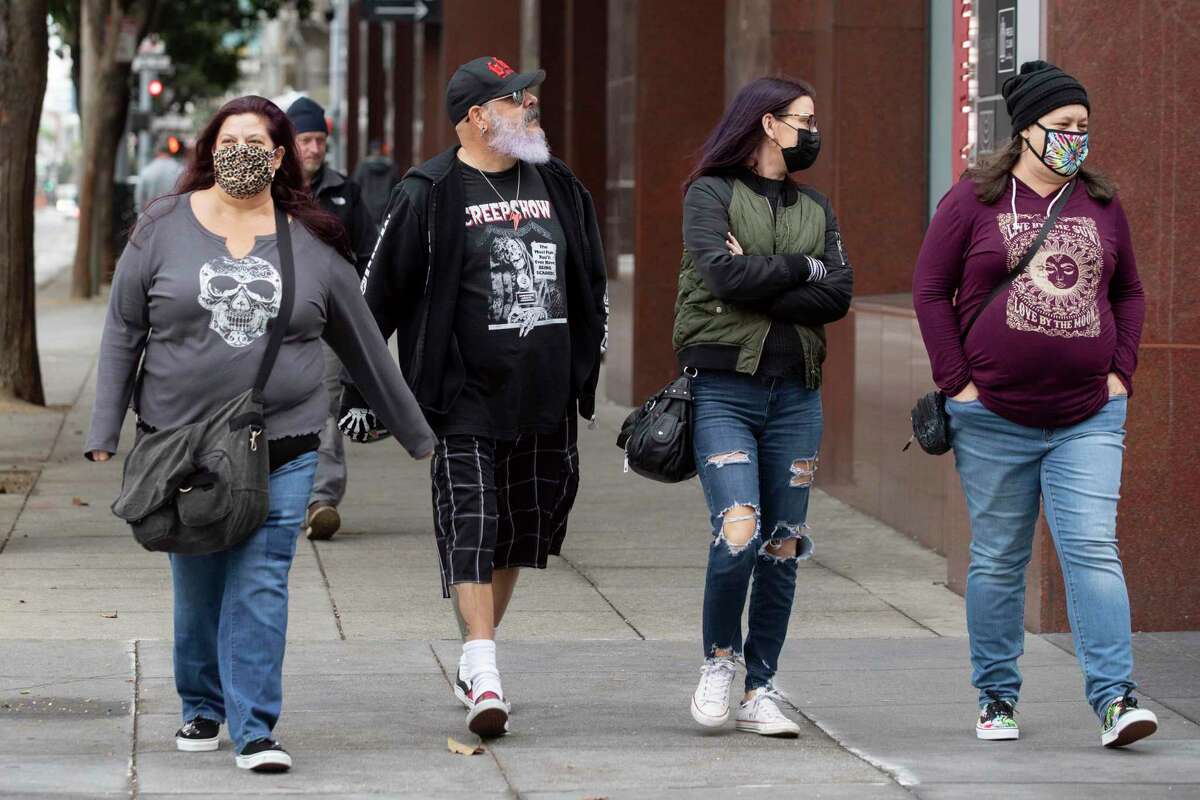 COVID-19 community levels continue to rise across the U.S., with 14% of Americans now living in a region classified in the "high" tier Friday, based on hospitalization and case metrics used by the Centers for Disease Control and Prevention.
In the Bay Area, Santa Clara County became the first in the region to slip back into the "high" tier, for which the CDC recommends people wear a high-quality mask or respirator in public spaces and counsels those who are high-risk to consider avoiding nonessential indoor public activities.
Last week, only 5% of the U.S. population fell into the "high" category. About 38.1% of people now live in areas with "medium" virus levels, while 48.2% are in "low" areas.
Alameda, Contra Costa, Solano and Napa counties moved from "low" to "medium," averaging more than 10 new COVID-19 hospital admissions per 100,000 residents over the previous week. Under that tier, universal masking is required for specific high-risk settings, including jails and homeless shelters, per California health department rules. Health care settings already required rules and are not affected by the latest changes.
"We have observed worsening increases in COVID-19 case reports and hospitalizations since October," Dr. Nicholas Moss, the Alameda County health officer, said in a statement. "Taking actions like masking and staying home when sick can prevent spreading illnesses like COVID-19, flu, and RSV and help protect our health care system from strain."
Sonoma and Marin counties moved from "medium" to "low," while San Francisco and San Mateo remained in "low," where masking remains optional. Counties also move up from "low" if they record a rate of more than 200 new weekly cases per 100,000 residents.
The CDC's community transmission map, based on a separate metric that tracks the rates of new cases and positive tests, shows all Bay Area counties in the "high" virus transmission category, reflecting nationwide trends.
"We are seeing a clear uptick in infections of COVID pretty much in every region of the country, up about 40% over the last couple of weeks," Dr. Ashish Jha, the White House's top COVID-19 official, told the Health Action Alliance at an event Thursday. "There's going to be some bumpy days ahead."
Original post: Aidin Vaziri San Francisco Chronicle